WIP Walks In Portugal
Rota Vicentina Accomodation Service: For trouble-free hike along the Rota Vicentina.
Now also available for the Hiking Trail Via Algarviana!
Welcome to our Web-Site. We are a Hiking Association in the Algarve with the goal to support the Hiking Activities. That's why we created this site where you find all the Hiking Trails in the Algarve with information about the length, difficulties and distance. Of course you will find all the necessary maps and, if available, the tracks for GPS devices.
Please help to keep the Site up-to-date. If you find a new hiking trail or have some tracks, please send information about it to info@wiportugal.org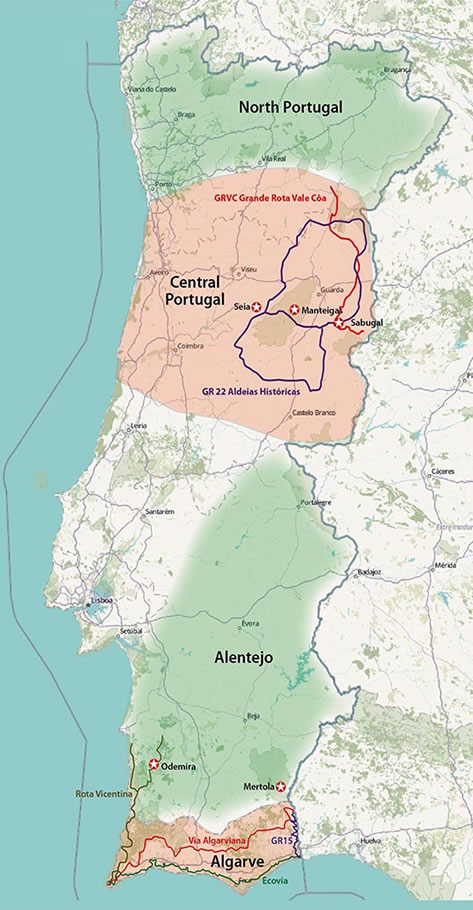 Map
Free Hiking Maps are available online on this site
They can also be send by mail. Please check the Online-Shop.
Tracks
If available, tracks of the hikes are available for download together with the map. These are gpx-files for a lot of different GPS devices.