Hikes in the
Parque Natural das Serras de Aire e Candeeiros
Overview (for high-resolution please click on the map).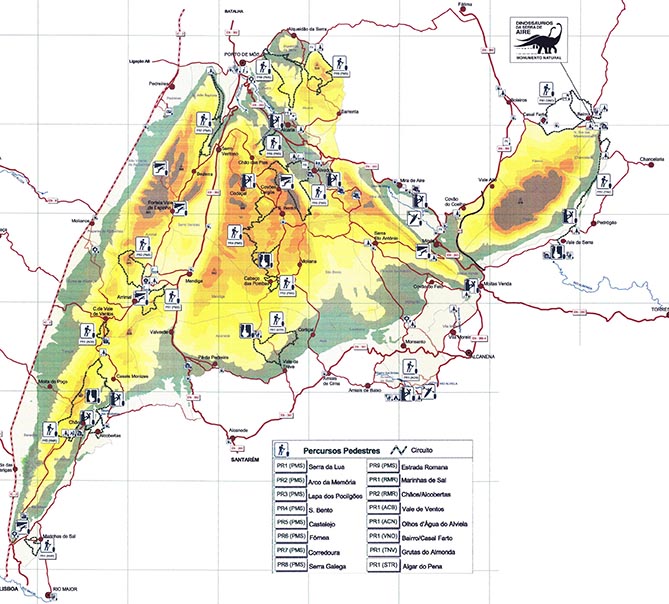 The Park Administration provided a booklet about the various hikes in the park. This booklet can be downloaded below (size 8 MB):
Guide to Walking Tours in the Aire and Candeeiros Mountain Ranges National Park
Costs Map and Track: The maps are free to download. However, we ask for a Donation of 0,50 Euro (or any higher amount!). This allows us to keep our team happy who create and update these maps.
You can donate simply with paypal:
Day Hikes P.N. Serra de Aires e Candeeiro

| NUMBER_WIP | Name | Designation | Area | Length (km) | Time | Link |
| --- | --- | --- | --- | --- | --- | --- |
| {NUMMER_WIP} | {Name} | {Bezeichnung} | {Gebiet} | {Wege::Länge} | {Zeit} | {Link} |
Day Hikes P.N. Serras de Aire e Candeeiros

No Map available, only Track