Hikes in the Serra da Estrela (Manteigas)
The Organisation "Estrela - Green Tracks" (www.manteigastrilhosverdes.com) organised and marked 16 day hikes in the Manteigas region.
Detailled Description in english including hiking map are available for download below (hikes PR9, PR10, PR12, PR14 only in portuguese language). Every download includes:
- Leaflet with hiking map and description
- Track (in GPX Format)
Overview of all the hikes around Manteigas (For larger view, click on the map).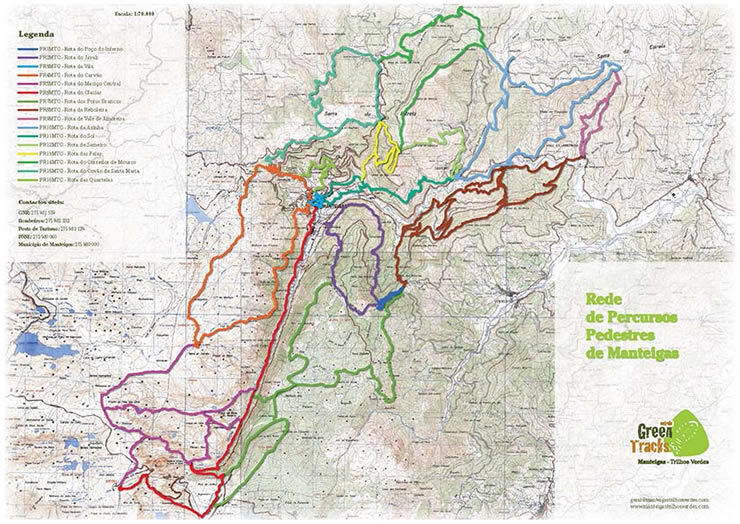 In the list below of the hike just click on your choice - the description with the track will be downloaded automatically.
Day Hikes Manteigas